Elmhurst Deserves to Vote!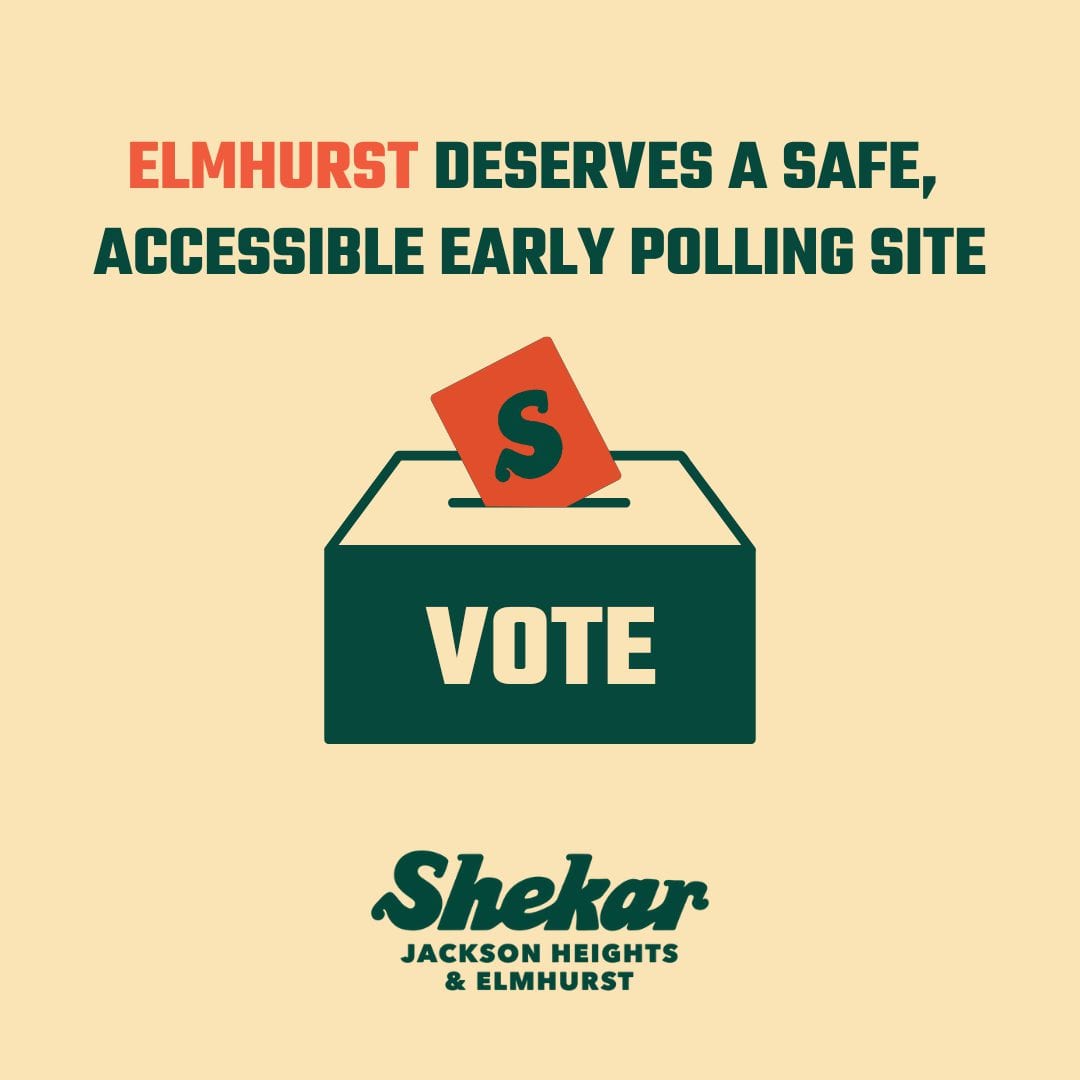 ​Shekar Krishnan Calls for New Elmhurst Early Voting Site
Elmhurst Community Demands Safe and Accessible Early Voting Sites
Dear Commissioners of the Queens Board of Elections,
Voting rights are essential to safeguarding democracy. Safe and convenient access to voting for all voters must be our paramount concern.  The Elmhurst community deserves the same access to early voting as other communities. That is why today, I'm calling on the Board of Elections to establish an early voting site at the Queens Public Library-Elmhurst, located in the heart of the neighborhood.
Right now, the only early voting site nearby is located at the Queensborough Elks Lodge across Queens Boulevard. This means that Elmhurst voters have to cross Queens Boulevard, a multi-lane highway known as the "Boulevard of Death," to exercise their right to vote. Queens Boulevard holds the record for most motor vehicle crashes on a road for the entire state of New York.  Alternatively, depending on where you live in Elmhurst, your assigned early polling site may send you out of the neighborhood entirely. 
When voting isn't accessible and easy, it disenfranchises people. Elmhurst is one of the most diverse immigrant communities in the country. Especially for a neighborhood like ours, New York City should be doing all we can to expand access. The Elmhurst Public Library is centrally located and far more accessible for everyone, especially seniors. Establishing an early vote site there will better serve Elmhurst and will protect the right to vote of so many neighborhood residents. It should be done immediately.
Best,
Shekar